3D Car Modeling with Rhinoceros
3D Car Modeling with Rhinoceros.
The 3D tutorial book in english and german.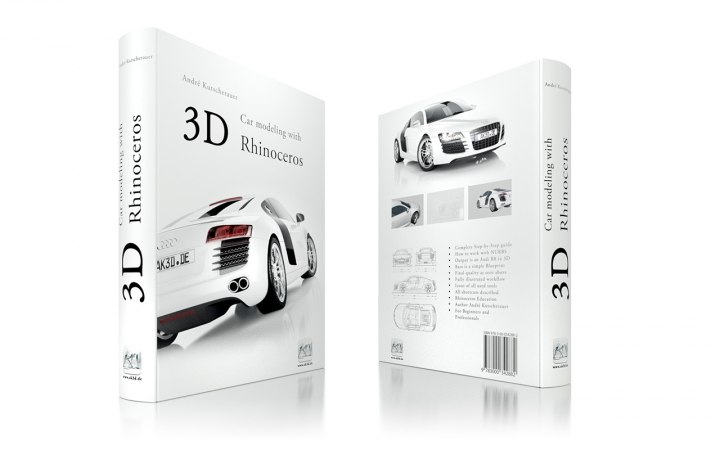 This is a 624 pages complete step by step guide how to model an Audi R8 in high quality with mainly class-A surfaces with rhinoceros for visualisation or animation purposes. You will learn how to create a photorealistic 3d model of this car out of just one piece of paper. The blueprint.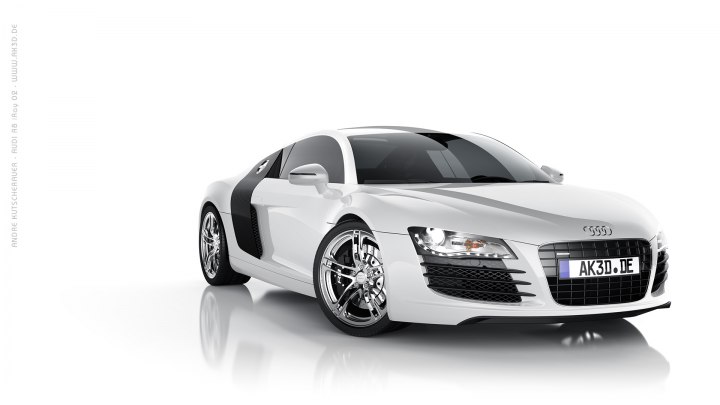 You will learn how to construct the whole model from scratch up to the quality as seen on this renderings and in the animation. Each working step is illustrated with a screenshot, the used tool with icon and a description what to do. You will learn how to construct the whole model as seen on this screenshots an in the animation.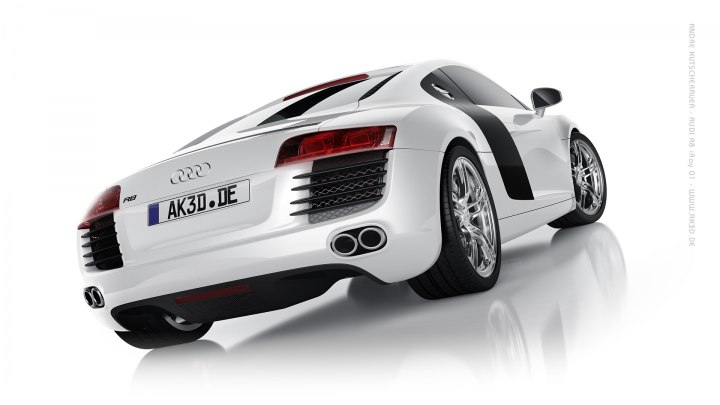 It is written for Rhinoceros as this program is the absolut perfect entry to the world of nurbs modeling. After doing this purely practical lecture, you will be able to model nearly every complex industry product faster and more precisly. This tutorial is realizable with an educational license of rhinoceros.
The 3D Artist madcar Tutorial.
Free madcar plugin tutorial.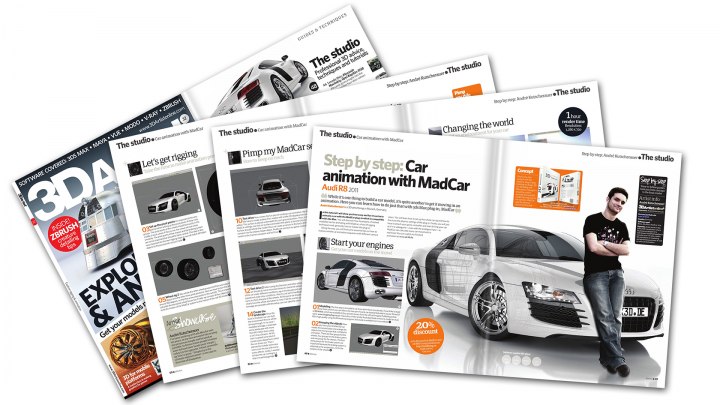 For the 3D Artist Magazin Issue 32 I wrote a six pages 3D tutorial about the awesome car animation plugin MadCar 3 from iCube R&D group and I have made the cover illustration for the supplement.Thanks to Sarah Slee for making this possible and a big thank you to Anvar from iCube R&D group for giving me incredible good support!
The original 3D Nurbs model as Rhino file.
Ready for renders or as reference.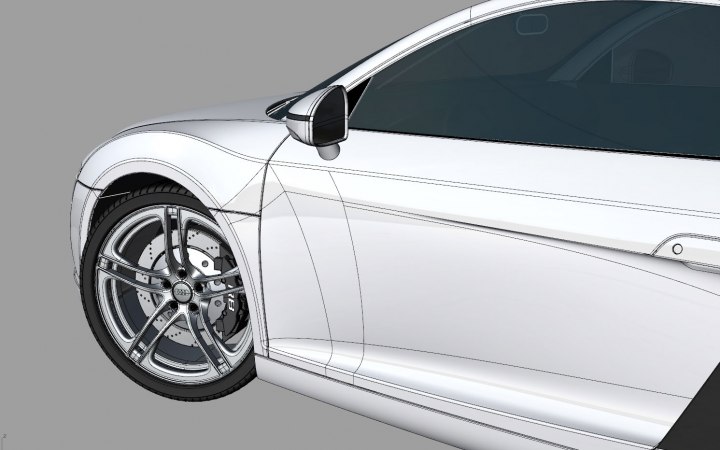 This is the output of the tutorial book above. It´s the complete final model with all curves, surfaces and blendings. Above you can see a turntable animation of the modelfile, directly captured in rhino with just a little reflection maps added.
Customer Showcase.
Present your renders.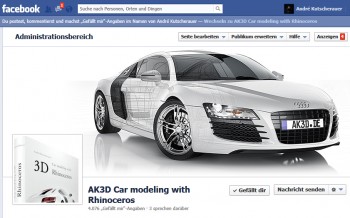 Here are some examples of customers that have finished the whole book and made some incredible cool renderings. It would be a pleasure for me to showcase your work and link directly here on the book page! If you also have finished your model, please post them of the Facebook Page of the book!